Lion's Mane & Reishi enhanced powders Pack
Enhanced Mushroom Powder / 120 grams / 120 Servings
Regular price
€88,00
Sale price
€74,80
Unit price
per
-15%
Sold out
In Stock
We ship to
Try both Upraising enhanced powders and save big with this 2-powder pack (120 servings).
Flow State+ : Lion's Mane + Bacopa + L-Theanine
This enhanced Lion's Mane extract powder is designed to help you find your flow with your brain clear, your concentration sharp and your memory fresh. With Lion's Mane, the most recognized mushroom for cognitive improvements, combined with Bacopa Monnieri and L-theanine, this powder aims to boost focus, memory, and productivity.
Bright Mood + : Reishi + L-Theanine + 5-HTP
This enhanced Reishi extract powder is designed to help you relax, boost your mood, and improve sleep quality. Made from organic Reishi fruiting body extracts and enhanced with L-theanine and 5-HTP, this blend combines nature's powerful mood enhancers to elevate your spirits and calm your worries.

Use 1 to 2 servings per day. Mix the powder with your coffee, tea, smoothie or shake.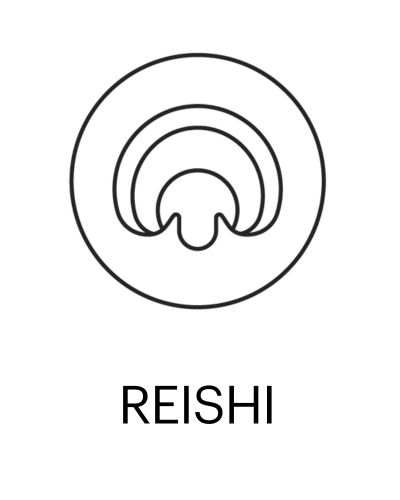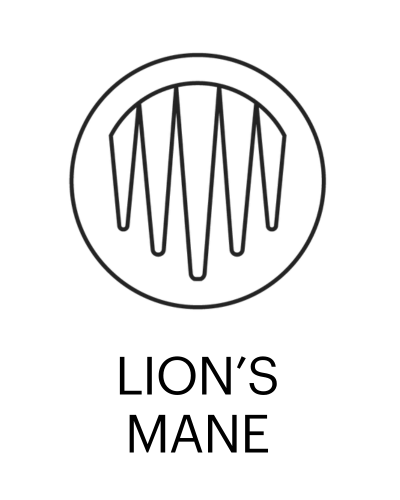 Nutritional information

Flow State+ : Organic Lion's Mane extract (65%), Bacopa Monnieri extract (25%), L-Theanine (10%). Net weight 60g.

Bright Mood+ : Organic Reishi extract (65%), Griffonia seed extract (20% 5-HTP) (25%), L-Theanine (10%). Net weight 60g.
Shipping

We deliver to the UK, most EU countries and the US.


All shipping methods include delivery tracking
All orders placed before 1PM are prepared and shipped the same day 

UK 🇬🇧


UK standard Shipping (5-7 business days) : £4,90 (free for orders over £50)
UK UPS Express (2-4d) : £9,90 (£5,90 for orders over £50)

Spain (mainland & Baleares) 🇪🇸 & Portugal 🇵🇹


Express Shipping (24-48h) : 3,90€ (free for orders over 50€)

Europe Zone 1 🇪🇺

(Belgium, France, Germany, Italy, Netherlands)




EU Standard Shipping (3-5d) : 5,90€ (free for orders over 50€)

Europe Zone 2 🇪🇺

(Austria, Denmark, Finland, Ireland, Sweden)




EU Standard Shipping (4-6d) : 7,90€ (free for orders over 50€)

Europe Zone 3 🇪🇺 (Norway, Switzerland)


EU Standard Shipping (4-7d) : 15,00€ (9,90€ for orders over 75€)

USA 🇺🇸


USA Express (UPS) : 12.90€ (7.90€ for orders over 50€)
Returns

We want you to be 100% happy and we do our best to make that happen. However, if something is not right then please contact us at hello@upraising.co and we will do our best to sort things out.

Unfortunately, for health and safety reasons, we cannot accept returns of open coffee bags.
View full details
"Upraising takes coffee to another level"

"Can help to improve your physical performance"

"Super powerful adaptogens for your health"
Highest quality mushrooms, nootropics and adaptogens.
For each enhanced mushroom Powder, we have selected and combined the most efficacious ingredients to support you.
Some questions answered
Why enhance mushroom extracts with other supplements?

You won't find bigger fans of functional mushrooms than us 🍄. Their benefits and properties have been known for centuries and modern science is validating these constantly.

In our products, we have added a small amount of other plant extracts to enhance the effect of the mushroom extracts. So for example, with Flow State we use Lion's Mane extract which is a superfood for the brain and especially enhances focus. We also add in Bacopa Monnieri which is also hugely beneficial to cognitive function and in particular, memory and L-thenaine from green tea which promotes a calm alertness.

The result is a much more complete and beneficial product.
What should I expect from drinking Upraising products?

Depending on which Upraising coffee or mushroom powders you are drinking, different nootropics and adaptogens with specific properties will be in action in your body.

Some benefits may be noticeable immediately after consuming it, but others will be cumulative. Some will not be noticeable at all, but will be working in the background. For example, the Live Well coffee will be supporting your immune system but it may take some time to realise that you haven't had a cold for a while.

Remember that everyone is different and reacts differently to nootropics and adaptogens. Given this, we recommend you to start consuming one serving of Upraising coffee or powders for at least ten days and then see how you feel. Then you can get 1 to 3 servings a day and alternate different products if you like.

Oh, and don't worry, You won't get high! These are not psychedelic mushroom, but they are magic in their own way.
How and at what frequency should I consume Upraising enhanced Powders?

We recommend 1-2 servings (1-2g) of any one enhanced powder per day. However, you can have that amount of each of our enhanced mushroom powders per day if you wish as the ingredients and results are complementary.

As everyone is different, we recommend you try out what works best for you. One of the great things about the powders is that you customise your dose (wtithin our guidelines).
Can I mix and match different Upraising products?

You totally can. It's actually recommended so as to get the full variety of benefits offered by our different functional products.

You can drink different coffees during the day, or if you're brewing a large french press or making a smoothie for example, feel free to include servings from different products in the same pot. Make sure to always follow our recommended serving size and recommended brewing ratio for the perfect coffee.
What our community says about
2-pack Mushroom Powders
Love these powders!
I've already been a fan of the upraising coffee, but these powders are a great addition to the family! I add them to my coffees, teas, smoothies. Great for when I don't feel like ingesting caffeine. Haven't tried cakes yet but that sounds like a great one for the winter. Only downside is the price, but I guess these magical ingredients aren't cheap!
The perfect balance everyone needs in their life
Such an incredible versatile product. I cannot get over how much these are helping me. I workout every day at 8 then go to work straight after. My focus is incredible and lasts all morning into the afternoon. My anxiety has lowered incredibly and I feel so calm and at ease. An absolutely must-buy combo.
Love this combo
One to ensure a productive day and one to unwind afterwards at night.
Check out our functional coffees
Focus

Memory

Clarity

Regular price

Sale price

€22,00

Unit price

per

Calm

Happiness

Creativity

Regular price

Sale price

€22,00

Unit price

per