Keep yourself fit, healthy and full of life.
Immunity
Vitality
Longevity
Coffee Chaga Maitake Schisandra
Regular price
Sale price
€22,00
Unit price
per
-
Sold out
Ground coffee / 300 grams / 20 Servings per Bag
This coffee delivers for your body. The combined antioxidant and anti-inflammatory power will help you recover and maintain full strength and health. Feel great and enjoy a fresh, vibrant glow.
Buy 3 bags or more for 10% off + free shipping.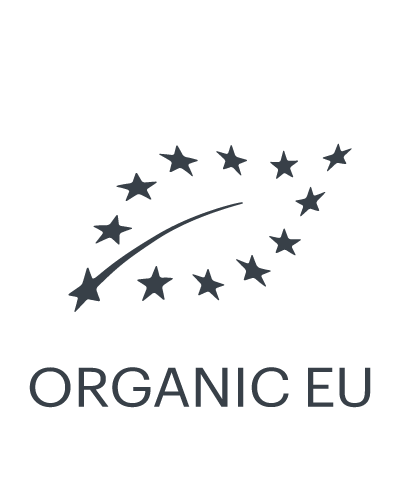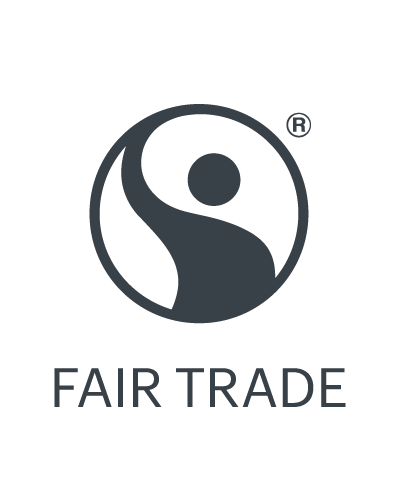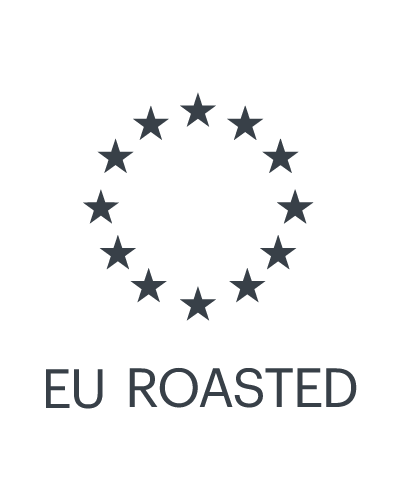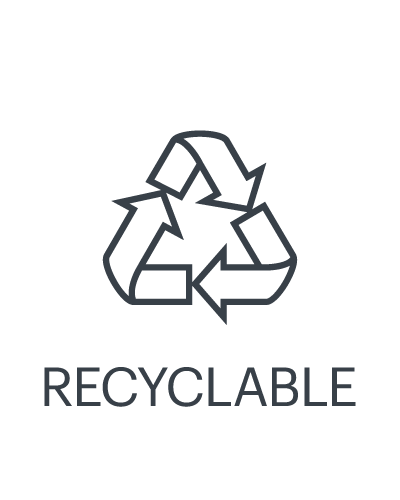 Nutritional information

Organic arabica coffee, organic Chaga extract, organic Maitake extract, Schisandra Chinensis extract.

Ingredient & nutritional information per 15 g (1 serving)
Coffee : 14.25 g
Chaga extract : 250 mg
Maitake extract : 250 mg
Schisandra Chinensis extract : 250 mg

Net weight 300g.
Cautions

Not to be used as a substitute for a varied and balanced diet and a healthy lifestyle. Do not exceed the stated recommended daily dose. Keep out of reach of young children. Not recommended for pregnant women and people under treatment with anticoagulants.
Shipping

We deliver to the UK, most EU countries and the US.


All shipping methods include delivery tracking
All orders placed before 1PM are prepared and shipped the same day 

UK 🇬🇧


UK standard Shipping (5-7 business days) : £4,90 (free for orders over £45)
UK UPS Express (2-4d) : £9,90 (£5,90 for orders over £45)

Spain (mainland & Baleares) 🇪🇸 & Portugal 🇵🇹


Express Shipping (24-48h) : 3,90€ (free for orders over 45€)

Europe Zone 1 🇪🇺

(Belgium, France, Germany, Italy, Netherlands)




EU Standard Shipping (3-5d) : 5,90€ (free for orders over 45€)

Europe Zone 2 🇪🇺

(Austria, Denmark, Finland, Ireland, Sweden)




EU Standard Shipping (4-6d) : 7,90€ (free for orders over 45€)

Europe Zone 3 🇪🇺 (Norway, Switzerland)


EU Standard Shipping (4-7d) : 15,00€

USA 🇺🇸


USA Express (UPS) : 12.90€ (7.90€ for orders over 45€)
Returns

We want you to be 100% happy and we do our best to make that happen. However, if something is not right then please contact us at hello@upraising.co and we will do our best to sort things out.

Unfortunately, for health and safety reasons, we cannot accept returns of open coffee bags.
View full details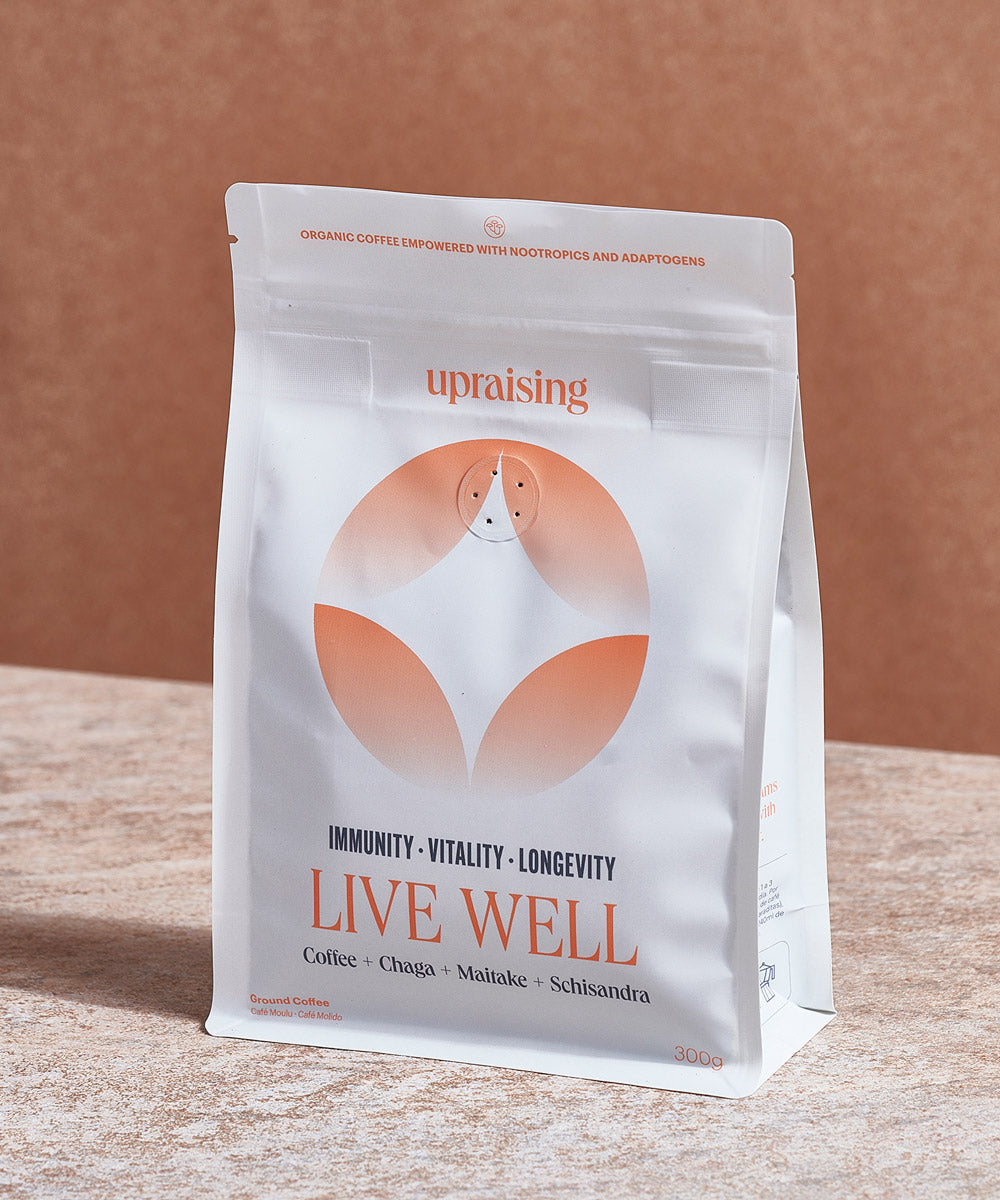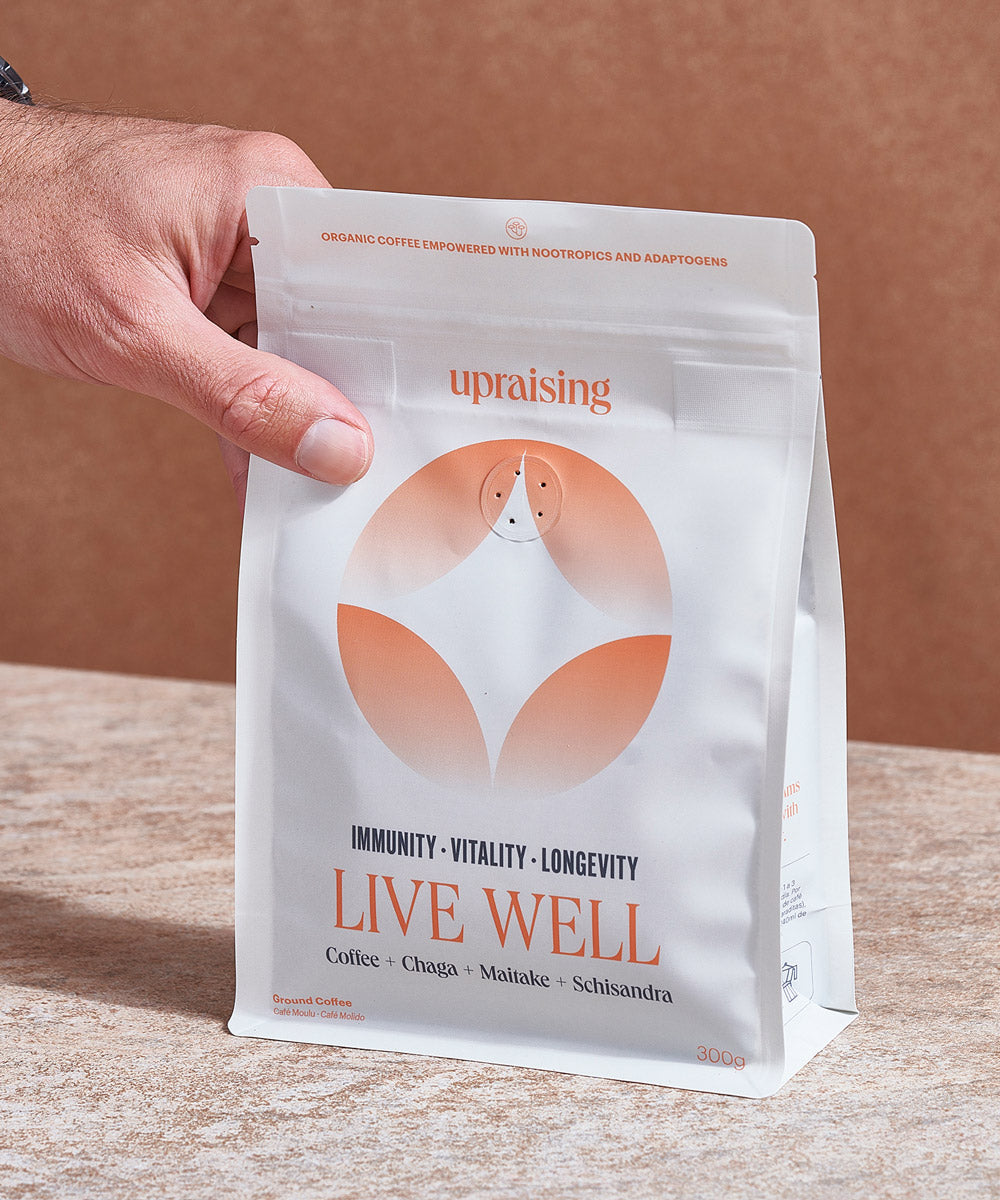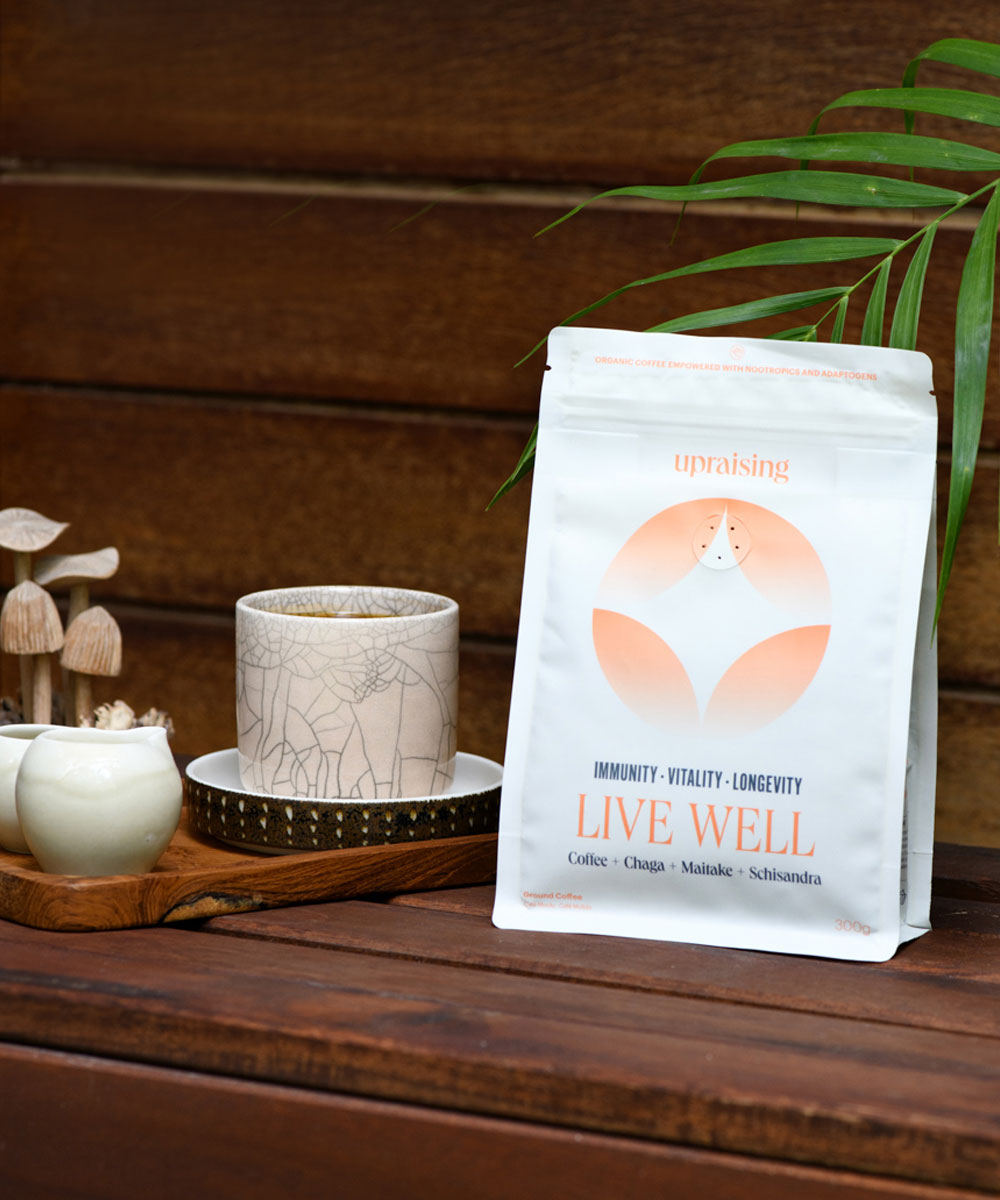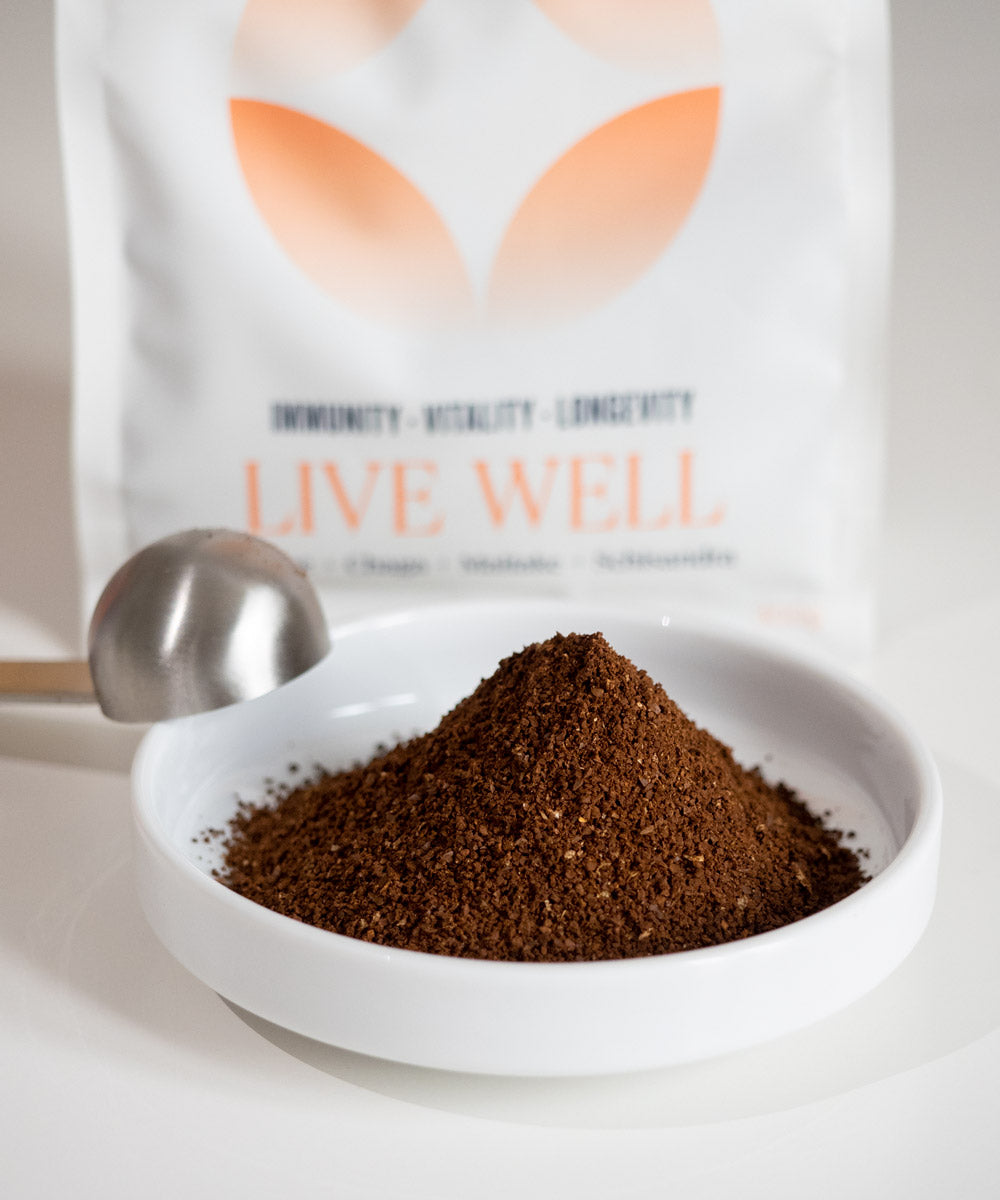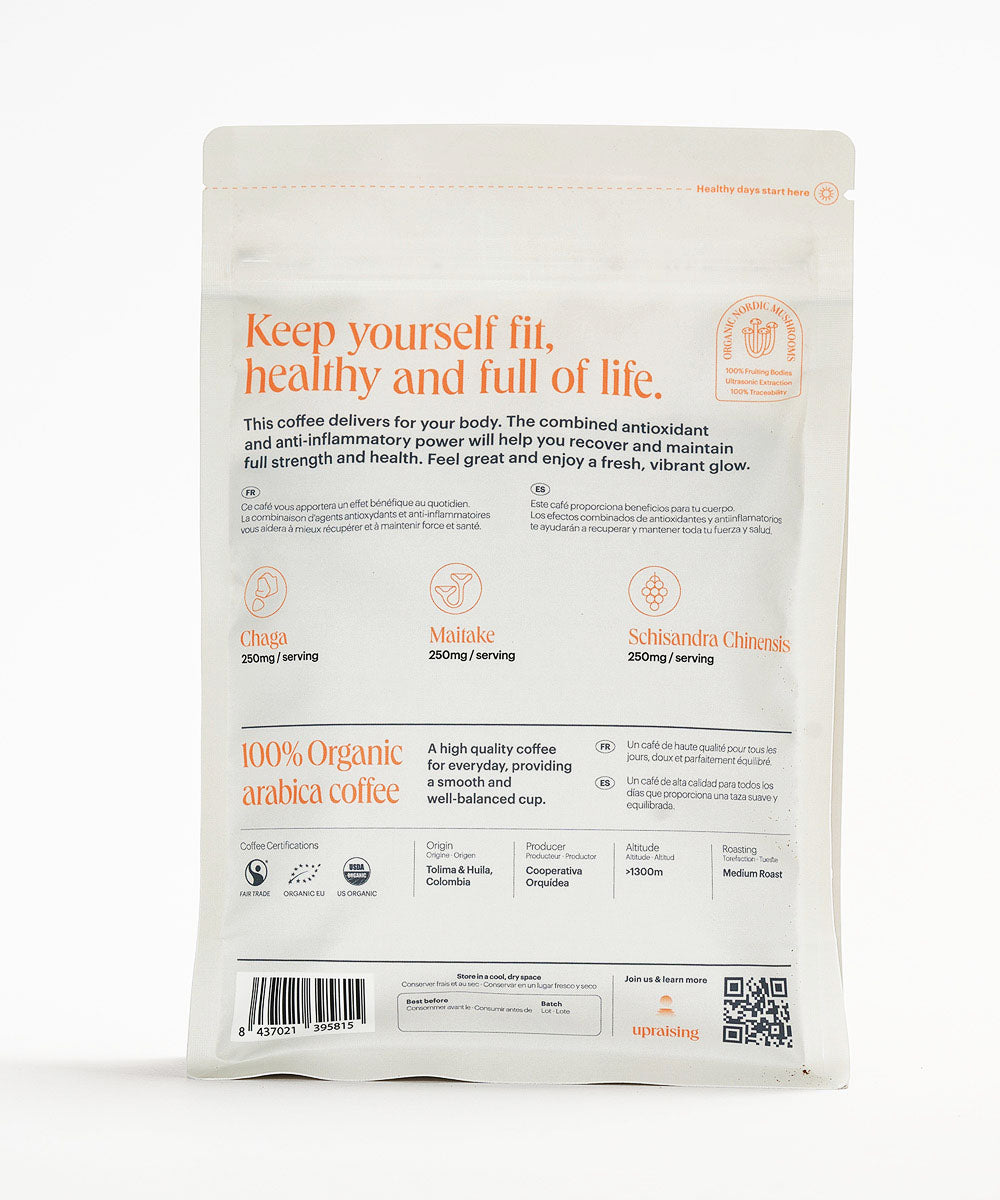 "Upraising takes coffee to another level"

"Can help to improve your physical performance"

"Super powerful adaptogens for your health"
The highest quality mushrooms, nootropics and adaptogens
For each coffee, we have selected and combined the most effiacious ingredients to support you.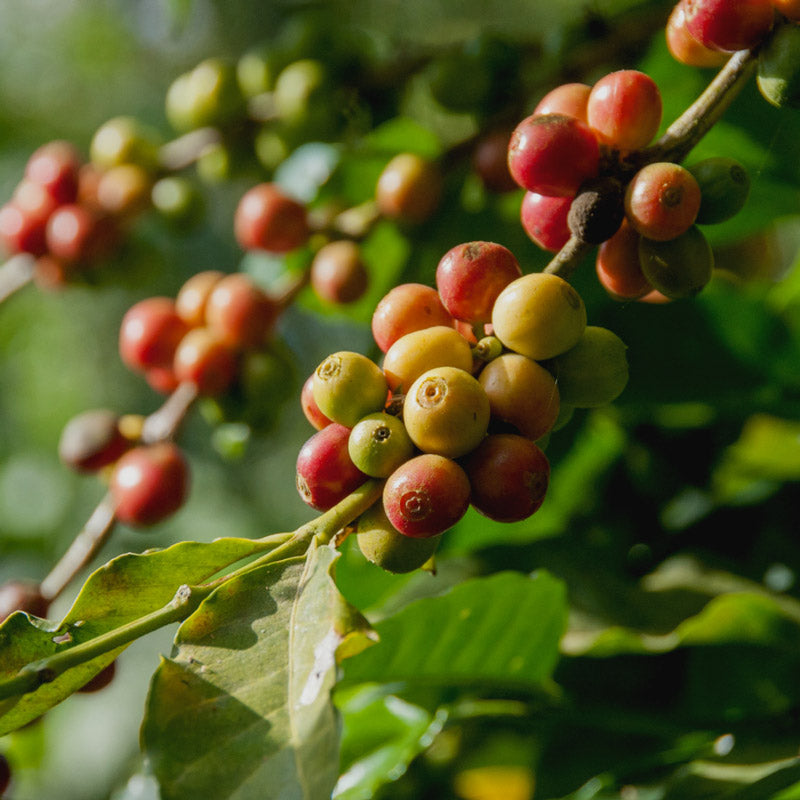 100% Organic Arabica Coffee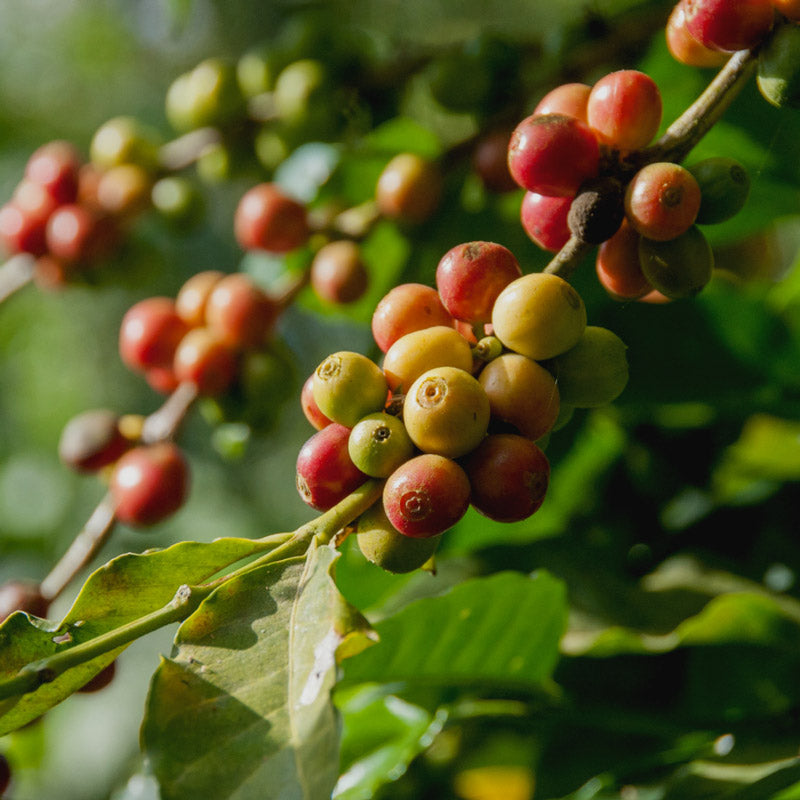 A delicious medium roast coffee

Our coffee is 100% organic arabica from Colombia and it tastes like it. We went for a medium roast to ensure more delicate flavors and a smooth and well-balanced taste. We were keen to avoid creating another super strong and bitter black coffee. 

The coffee is perfect for immersion, filter and pour-over devices.

And don't worry, our coffee definitely doesn't taste of mushrooms and the nootropics and adaptogens do not negatively affect the taste.

Our coffee isn't ground specifically for espresso machines. You can try it but we can't guarantee the quality of your cup!
Coffee origin

We source our green coffee beans in Colombia, from a small co-operative of farmers called "Orquídea" located in the Tolima area and the neighbouring region of Huila.

They take their coffee and their people seriously and are certified Fair Trade and Organic (EU & USDA).
Coffee certifications

Fair Trade Agriculture

Organic EU

Organic USA
Some questions answered
What's the deal with mixing coffee with mushrooms and other extracts?

Nootropics and adaptogens from plant extracts and functional mushrooms have important potential benefits for physical and mental health, well-being and stress management.

Coffee is a daily habit for literally billions of people around the world and also boasts its own health benefits.

We believe empowering people's daily coffee with some of the most beneficial nootropics and adaptogens around is a practical and enjoyable way to get people to experience the benefits. Also, many of the nootropics and adaptogens pair perfectly with coffee enhancing coffee's benefits such as concentration and minimising some of its downsides such as crashes and jitters.
When and how often should I drink this coffee?

Just drink Upraising coffee whenever you would drink your regular coffee.

If this is your first time with our nootropic mushroom coffees, we recommend you start with one serving a day for a few days. Then you can build up to three servings a day if you like. Everyone is different and so the ideal amount is personal - just listen to your body.
What should I expect from drinking Upraising coffee?

Depending on which Upraising coffee you are drinking, different nootropics and adaptogens with specific properties will be in action in your body.

Some benefits may be noticeable immediately after drinking a cup of coffee, but others will be cumulative. Some will not be noticeable at all, but will be working in the background. For example, the Live Well coffee will be supporting your immune system but it may take some time to realise that you haven't had a cold for a while.

Remember that everyone is different and reacts differently to nootropics and adaptogens. Given this, we recommend you to start drinking one cup of Upraising everyday for at least ten days and then see how you feel. Then you can get 1 to 3 cups a day and alternate different coffees if you like.

Oh, and don't worry, You won't get high! These are not psychedelic mushroom, but they are magic in their own way.
Can I mix and match different Upraising coffees?

You totally can. It's actually recommended so as to get the full variety of benefits offered by each coffee.

You can drink different coffees during the day, or if you're brewing a large french press for example, feel free to include servings from different coffees in the same pot. Make sure to always follow our recommended brewing ratio for the perfect taste.
Check out our other coffees
Focus

Memory

Clarity

Regular price

Sale price

€22,00

Unit price

per

Calm

Happiness

Creativity

Regular price

Sale price

€22,00

Unit price

per
What our community says about
Live Well
3/3
Tasted all three, and must say all three are equally good. Flow does give a more sharp feeling and bright mood does make your day slightly brighter, while Live Well doesn't have a "touchable" effect but it certainly make you stronger.
Mon café préféré 🤩
Vraiment délicieux, belle mousse, tant avec la presse à piston qu'avec la cafetière italienne.
Great start to the day
Great taste and a clear head for studying the rest of the day!
Delicioso además de sus beneficios
Me ha encantado el sabor además de los beneficios de los componentes de este café.
¡Qué bien escuchar esto! Gracias por compartir.
Maybe my favourite!
This one never fails to boost my energy and lift my spirits. My go to one out of the three now!